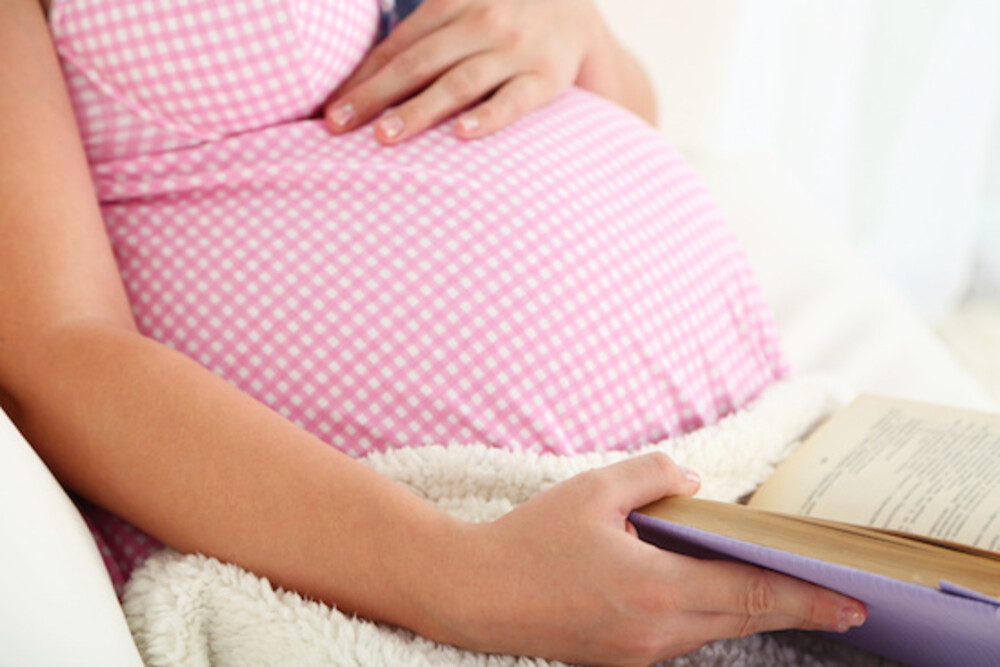 The journey of surrogacy is a great alternative to giving birth, and a rewarding experience that will stay with you for years. However, it's not always an easy one. Even if the intended mother does not carry the child, the journey can be just as challenging and emotional.
With so many factors involved, it's important for intended parents to properly research and prepare for the journey ahead. To help, we've listed five useful and informative books about surrogacy, from preparing you for the journey, to explaining surrogacy to children.
Everything Conceivable is written by Washington Post's feature writer, Liza Mundy. The book is a look into assisted reproduction in the 21st century, backed with detailed anecdotes and statistics. Through interviews with parents, infertility doctors, surrogates, egg donors and more, Mundy explores personal experiences of those directly and indirectly involved in the surrogacy industry. Mundy highlights the impact of surrogacy, and the ethical issues and social consequences that surround it. The result is an in-depth analysis of the industry weaved into a compelling narrative. This is a powerful book filled with insightful stories and resources for individuals looking to get into surrogacy themselves.
For many newcomers, surrogacy can seem like a complex and intimidating process. Luckily, Dianne Whitfield's book on surrogacy is an excellent starting point, offering those interested in surrogacy an easy-to-follow guide as well as a more in-depth view of the process.
The guide covers many basic questions and concepts in detail, including the costs and possible risks, different methods of assisted reproduction, federal and state laws governing the process, and suggestions for choosing a surrogate mother.
Whitfield breaks down the associated legal, financial, and emotional components, creating a book that acts as a great entry-level guide for those asking whether surrogacy is the right decision to take.
The Kangaroo Pouch is a great book for parents looking to explain to their child what surrogacy is. The story follows Oliver, a young kangaroo, whose mother decides to help another family have a baby. Phillips depicts the journey of couples and families going through surrogacy, answering sensitive questions that children may ask, such as: "Why would someone use a surrogate?" "What will family life be like during the pregnancy?" and "What happens when the surro-baby is born and given back to their biological parents?"
While the book is for children aged 2-8, child specialists nevertheless recommend it as an effective way of starting the conversation of surrogacy with your kids in a heartwarming and child-friendly way.
Carla Lewis-Long's children's book offers a whimsical but informed view inside the world of surrogacy for children with same-sex parents. It tells the story of two fathers, a surrogate mother, a child and the journey they take in the surrogacy process.
Similar to "The Kangaroo Pouch," Long's children's book is a lighthearted approach in educating children about surrogacy and same sex couples. "Why I'm So Special" also highlights the roles and sacrifices that surrogate mothers make during the process. The story incorporates colorful illustrations that encourage thought-provoking conversations. This book is a perfect introduction for same-sex couples looking to explain the concept of surrogacy to their children.
For couples who have decided that the surrogacy journey is for them, this book by Susan MZ Fuller offers a handy step-by-step guide in making sure that the process is smooth and successful. She provides a set of probing questions and discussion items for couples to go through to examine their thoughts and feelings about surrogacy. Intended parents can consult Fuller's book to understand the different phases of the surrogacy journey.
It also offers resources for the couple's friends, family, and loved ones who are embarking on the surrogacy process to understand the surrogate mother's perspective. "Successful Surrogacy" can help bridge the gap and develop the bond between both the intended parents
and the surrogate mother, allowing them to celebrate the successes of the journey together.
Everyone finds the path of surrogacy in different ways, and everyone is on a different track. Whether you're still unsure about surrogacy and want to learn more, or you and your partner want to explain surrogacy to your child, there are many more books to help you learn more about the world of surrogacy. Hopefully these five books will get you started.
For more reading material on surrogacy, be sure to check out ConceiveAbilities' blog, where there are many more articles, news stories, guides, and stories about surrogacy.