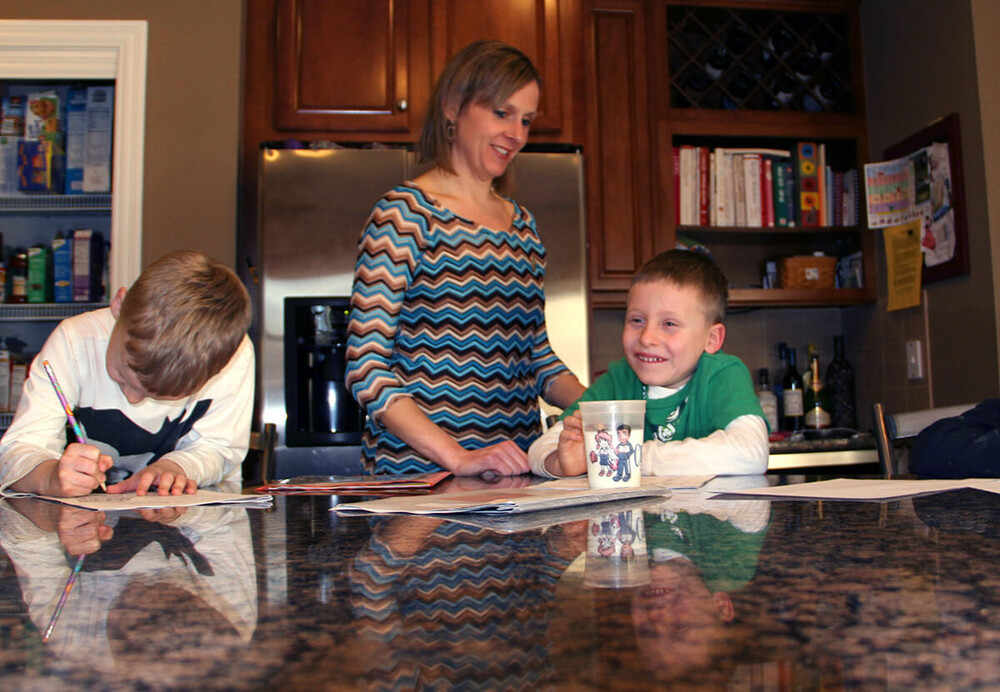 Stress is a malevolent force in today's society; there can be little wonder that it would have an adverse effect upon fertility. Stress lurks in the shadows behind any number of maladies. Depending upon who you ask, it makes it harder to kick common illnesses like the flu, and potentially puts you at greater risk for certain types of cancer.
Meanwhile, recent studies suggesting that stress may not play quite as big a role as we've come to expect in the formation of stomach ulcers have proven to be distracting. Stress was conveniently out of the public eye as a major contributing factor to our physical condition for the last two or three years.
Now, a new study is putting stress back into the limelight, this time as an agent of reduced fertility. And, according to the lead author of the study,Dr. Courtney Lynch, this shouldn't come as any surprise.
Relaxation and Increased Fertility
"Women have been known to become increasingly fertile after a relaxing vacation," explains Dr. Lynch, who serves as director of reproductive epidemiology at the Ohio State Wexler Medical Center. "Or, women with long-term issues with infertility find themselves able to conceive after adopting a much-wanted child. Our study suggests a direct correlation between a reduction in stress, and increased chances of conception."
The explanation may lie in one of two commonly referenced stress-related substances secreted by the body, both of which were measured for the purposes of the study. As it turns out, it isn't the usual culprit, the hormone cortisol. Instead, it is a digestive enzyme, commonly at relatively low levels in human saliva. The enzyme is known as alpha-amylase, and the study found that women with high amounts of alpha-amylase took 29% longer to become pregnant, on average, than those who maintained normal levels of the enzyme.
How Was the Study Conducted?
The 401 women who participated in this study took part over the course of four years. For the purposes of the study, infertility was established as the failure to become pregnant after twelve consecutive months of effort following a deliberate lapse in birth control.
The women who agreed to be involved in the study were each between the ages of eighteen and forty. They volunteered for the study after having decided to become pregnant, whereupon their progress was followed for twelve months – or until they successfully became pregnant. Over the course of the study, 347 women were able to achieve pregnancy, while 54 did not. The length of time it took each woman to conceive was monitored, and compared with samples taken of their saliva, to determine what effects cortisol or alpha-amylase had upon the level of difficulty they experienced in becoming pregnant (if any). Saliva samples were taken at the time of each woman's enrollment in the study, as well as after their first subsequent menstrual period, in order to establish a baseline for each woman's cortisol and alpha-amylase levels.
What are the Study's Implications for Fertility Treatment?
The results of this study, along with those of others conducted in recent years, are certainly encouraging. They provide the scientific community with a greater understanding of one of the factors affecting fertility in women, and may in the future lead to additional means of treating women for certain causes of infertility. But Dr. Lynch, as well as other prominent researchers in the field of fertility, caution people against reading too far into the effects produced by stress-related substances in the body.
"This new research is interesting, but infertility is a complex problem," explains Dr. Suleena Kansal Kalra. Dr. Kalra is an assistant professor of obstetrics and gynecology at the University of Pennsylvania Health System, which maintains one of the leading reproductive endocrinology and fertility research programs in the United States. "There are women who are doing everything they can to try and become pregnant, who are told 'if you would just stop trying so hard, it would happen.' This is inherently stressful, and it can be deeply counterproductive." Doctors Lynch and Kalra both added that there are many other factors which play into infertility, such as blocked fallopian tubes, a host of ovarian problems, smoking, and age.
In addition, one-third to one-half of all cases of infertility involve male factors. "When your husband has a low sperm count," adds Dr. Lynch, "stress reduction isn't going to help."
Reducing your Stress
What can a woman who is struggling with infertility issues do in the meantime? According to Dr. Lynch, she should follow her doctor's advice, and continue pursuing what available treatments and alternative options have already been made available to her. "At the same time, while the data cannot be generally applied in any definitive way, it wouldn't hurt to investigate various ways of reducing the level of stress inherent to your lifestyle."
WebMD offers this list of ten relaxation techniques which have been demonstrated as being quick and efficient stress-reducers. Try a few of them out, and see what works best for you, without adding any additional complications to your daily routine.